Objective
The PSYCHE project aims at the production of base chemicals (olefins) starting from plastic waste which could be reused within the chemical industry. On the one hand, an innovative technology will be demonstrated for the gasification of different plastic waste streams. On the other hand, the catalytic transformation of the obtained syngas towards base chemicals via the Fischer-Tropsch process is envisioned.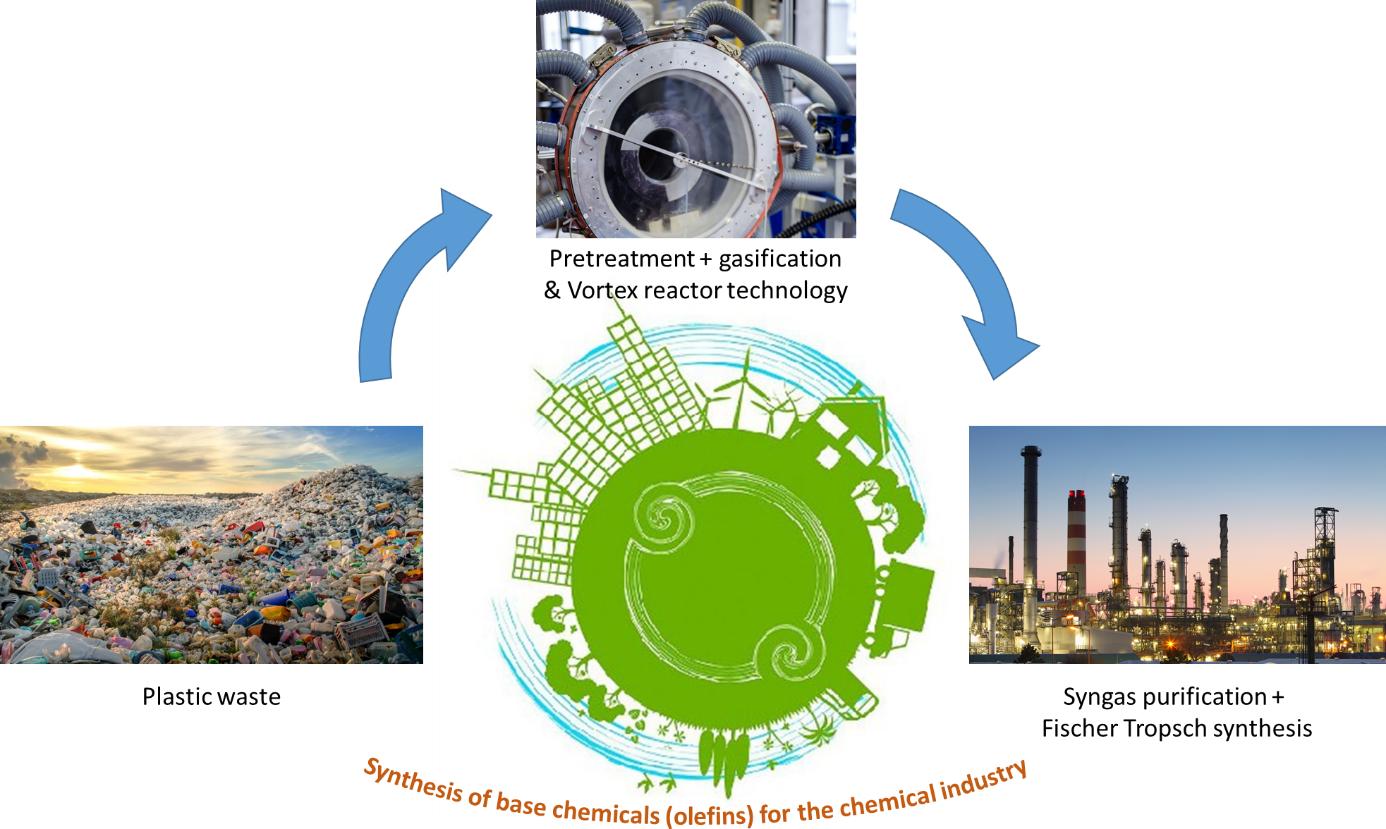 Background and cross-boarder relevance
For decades, men has lived according to a "make, take, dispose" model. Plastics with their unrivaled properties and low cost are an exponent of this way of living. The plastics production amounted to 311 million tonnes in 2014. Within the European Union, it is estimated that 50% of all plastic waste is still landfilled, 25% is burned and only 25% is recycled. Both in France and in Belgium, the recycling rate of plastic waste does not transcend 30%.
Within the PSYCHE project, complementary and internationally renowned expertise is brought together in a unique consortium, capable of providing solutions for the problems associated with chemical recycling of plastic waste. Sharing the expertise and obtained project results with the industrial tissue within the region as well as providing a strong education of researchers within the project can help to secure the economic future of the region.
The project clearly reflects the strategic goals of the three regions involved in this Interreg program:
Sustainable chemistry was designated by the Flemish Government as a smart specialization strategy and 'sustainable chemistry and polymers' is mentioned within the Flemish Materials Program as an important economic cluster in the transition towards a circular economy.
In Wallonia, circular economy and the development of industrial activities on the reuse and recycling of waste are seen as important strategic domains for economic development.
In the region Hauts-de-France, particularly the coupling of (bio)gas with catalytic technologies is specifically mentioned in the strategical research agenda of the region.